FIRE SAFETY TOPIC OF THE MONTH
SEPTEMBER : HOME HEATING SAFETY TIPS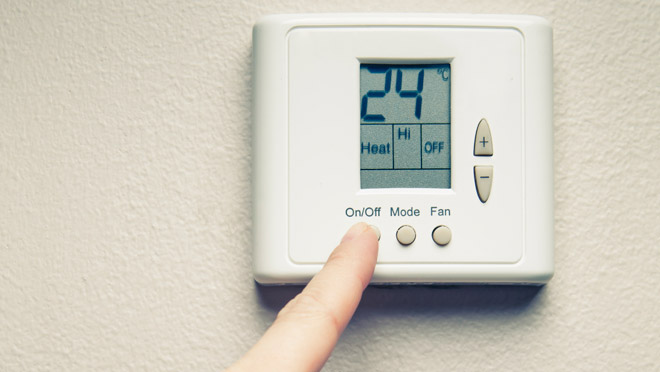 As the leaves turn from green to orange, the weather cools you start preparing for the cold season ahead. For many of us this means turning on furances. Half of the reported home heating fires occur during the fall & winter months. This is no surprise, considering that we use heating equipment to heat up our homes when temperatures drop. Follow these tips to avoid heating equipment fires in your home:
Keep flammable materials at least three feet away from heating equipment, such as wood stoves, furnaces, and fireplaces.
If you use fireplaces or portable heaters, establish a three-foot zone around them. Don't allow children and pets to enter this zone.
Never use an oven or gas-powered camping burner to heat up your home. This might result in carbon monoxide (CO) build-up.
Have a trained technician install central heating equipment, stationary space heating equipment or water heaters according to local codes and manufacturer's instructions.
Have your heating equipment and chimneys inspected and cleaned by a professional every year.
Turn portable heaters off when going to bed or leaving the room.
If you have a fuel-burning space heater, use only the type of fuel specified by the manufacturer.
Have a mesh metal screen or fire screen installed to prevent embers from shooting out of your fireplace onto flammable material like carpets. Let ashes cool off before disposing of them. Put ashes in a metal container with a tight lid and store it outside the house.
Make sure the smoke and carbon monoxide alarms in your home are working well. Test the alarms monthly and replace batteries twice a year.
Keep a multipurpose fire extinguisher close to an exit on every level of the home.
If you smell gas in your gas heater, exit the home immediately and call the fire department or gas company.
Create a fire escape and practice it with everyone in the household.
Click on a brochure below to learn more about these important topics!
Hello From Morden Fire & Rescue!
Seems like fall is quickly upon us whether we want it or not.
On the Fire Department, this also sparks (no pun intended) a new season of training and preparedness for members on the department.  Besides our regular training night, courses are kicked into high gear, and the majority of our members (35 total) have singed up for a variety of different courses to assist in expanding their knowledge to protect the citizens of our community in the best way possible.  This can be time consuming, but the end result is a safe, well trained fire fighter.  Thank you for all of the support given over the past year.  It is much appreciated among all of the members.
Now, as a fire prevention tip for the fall, remember, if you have a battery operated smoke detector in your home, replace the battery to make sure it is operational.  A good time to do this is when we roll the clocks back.  Also, fall brings lots of leaves.  Your fire pit in the back yard is NOT the spot to get rid of the leaves.  Morden is proud to provide a compost program, and leaves are ideal for this purpose.  Use the green bins or haul them to the compost site provided to us on the south end of town on Willcocks Road.
Andy Thiessen, Fire Chief
Morden Fire & Rescue