Welcome To Morden Fire & Rescue
Welcome to the Morden Fire & Rescue website. The department consists of 35 paid on call fire fighters from all walks of life. We are proud to assist the Town of Morden and the RM of Stanley with fire protection, education, and specialty team rescues to its residents. The fire department is over 110 years old and has been supported by employers throughout the community over its entire existence. Without their support and the support of councils, our department would not be able to operate at its current level.
Morden is located 12 miles north of the USA border in south central Manitoba. The Town of Morden has the Manitoba Escarpment to its west, with rolling hills and valleys, and flat prairie farmland to the east. This unique terrain of the Pembina Triangle has enticed many people to move to the area, causing us as a Fire Department to grow with it as well. In 2007 we moved into our new and present fire hall. The 5th fire hall in our existence. I invite you to browse our website, give us some feedback, and if you are ever in the neighborhood, by all means, stop in and check out the department first hand.
Andy Thiessen
Fire Chief
Morden Fire & Rescue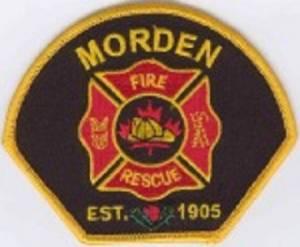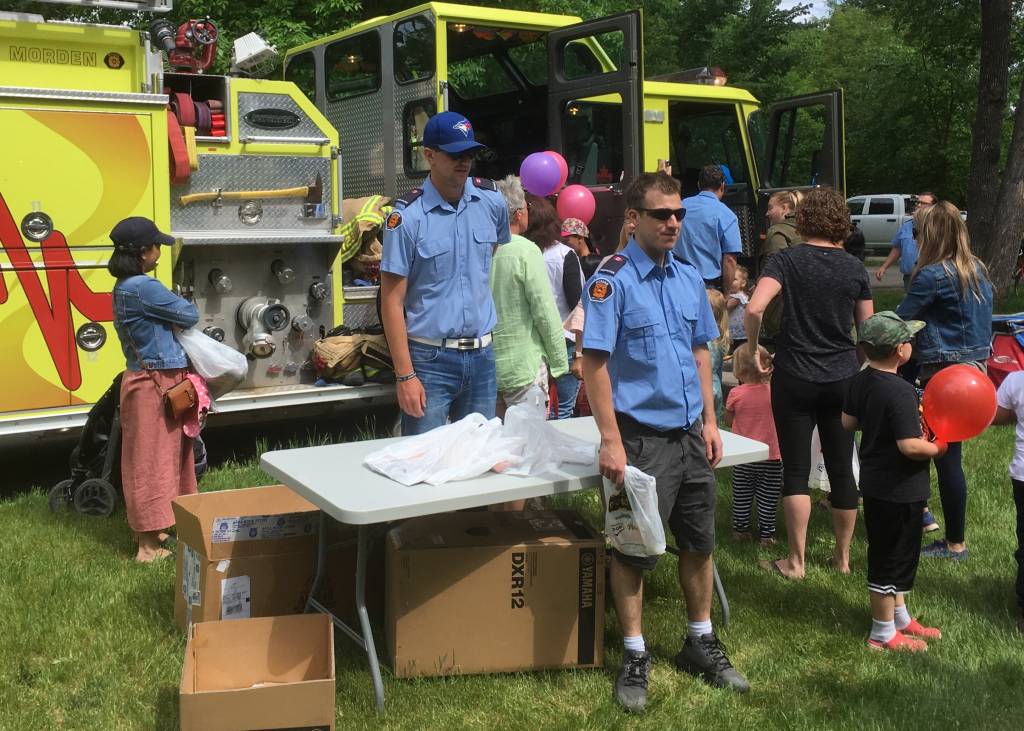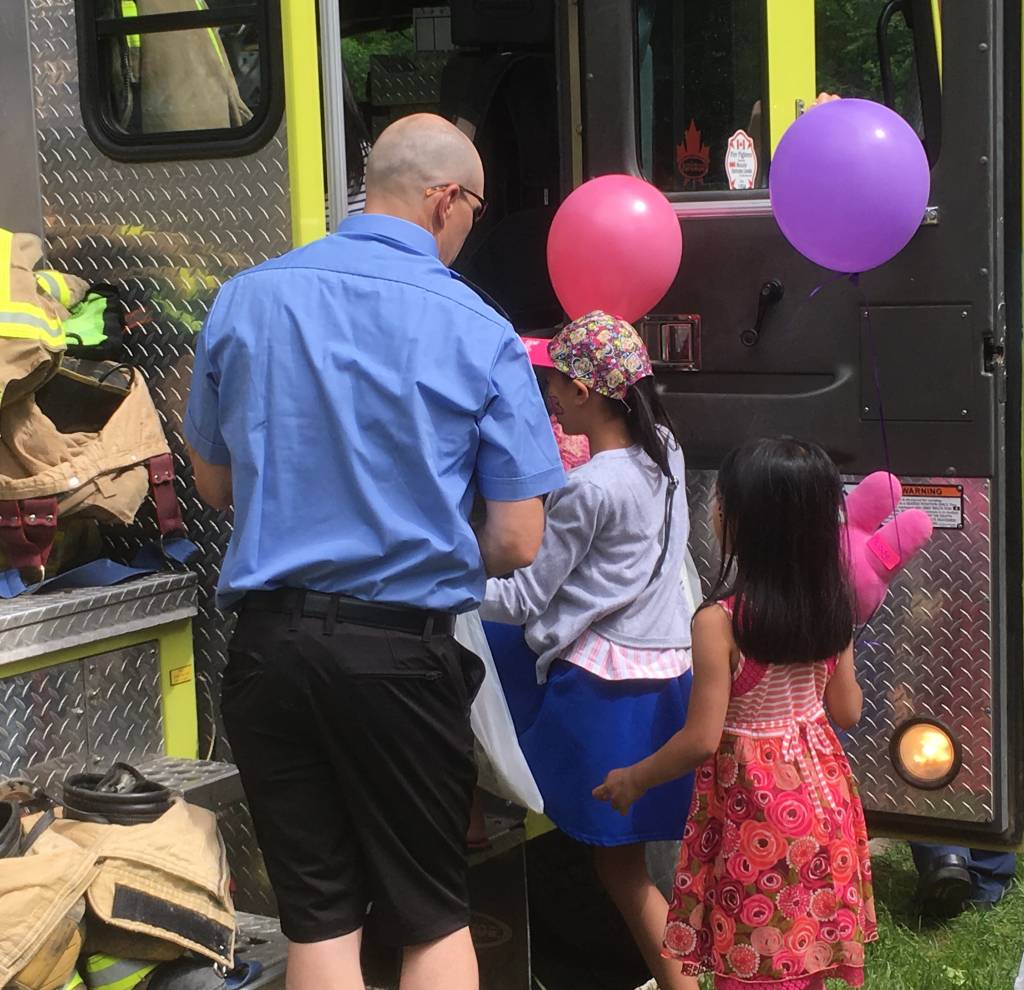 On June 9th 2019, members of Morden Fire Rescue took part in Morden's Annual Teddy Bears Picnic. Our members enjoyed interacting with the children and teddy bears, while handing out fire safety goody bags and giving tours of the fire truck.
Morden Fire Rescue, Boston Pizza's
Fire Chief of the Day Contest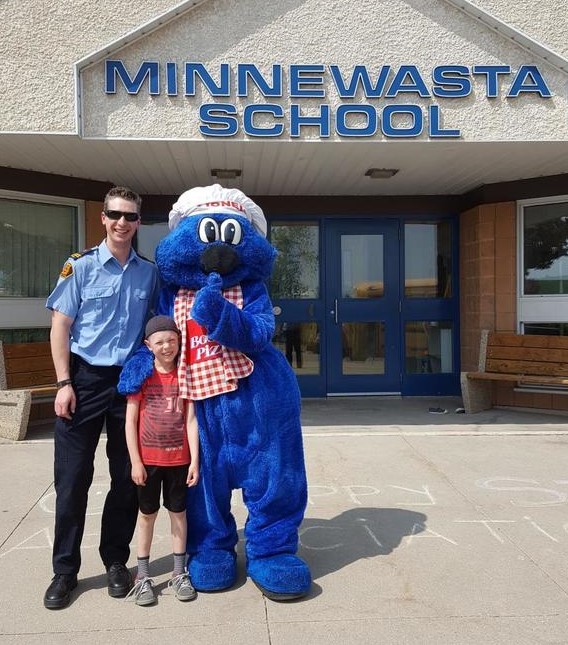 (Pictured L-R) Captain Jonathan Baumgart, Conner Plett, Lionel (Boston Pizza Mascot)
On June 3rd 2019 7-year-old Conner Plett from Minnewasta School was the Second Annual Morden Fire Rescue, Boston Pizza's Fire Chief of the Day Contest Winner.
Conner's grade one class took part in the Travelling Sparky program, where he completed a fire escape plan to be entered in the Fire Chief of the Day Contest. As this year's winner Conner received a classroom visit with local firefighters, a ride from school to the fire hall in a firetruck, tours of the fire hall, equipment demonstrations, opportunities to shoot the fire hose, and a pizza party at Boston Pizza for his family courtesy of Boston Pizza in Morden.