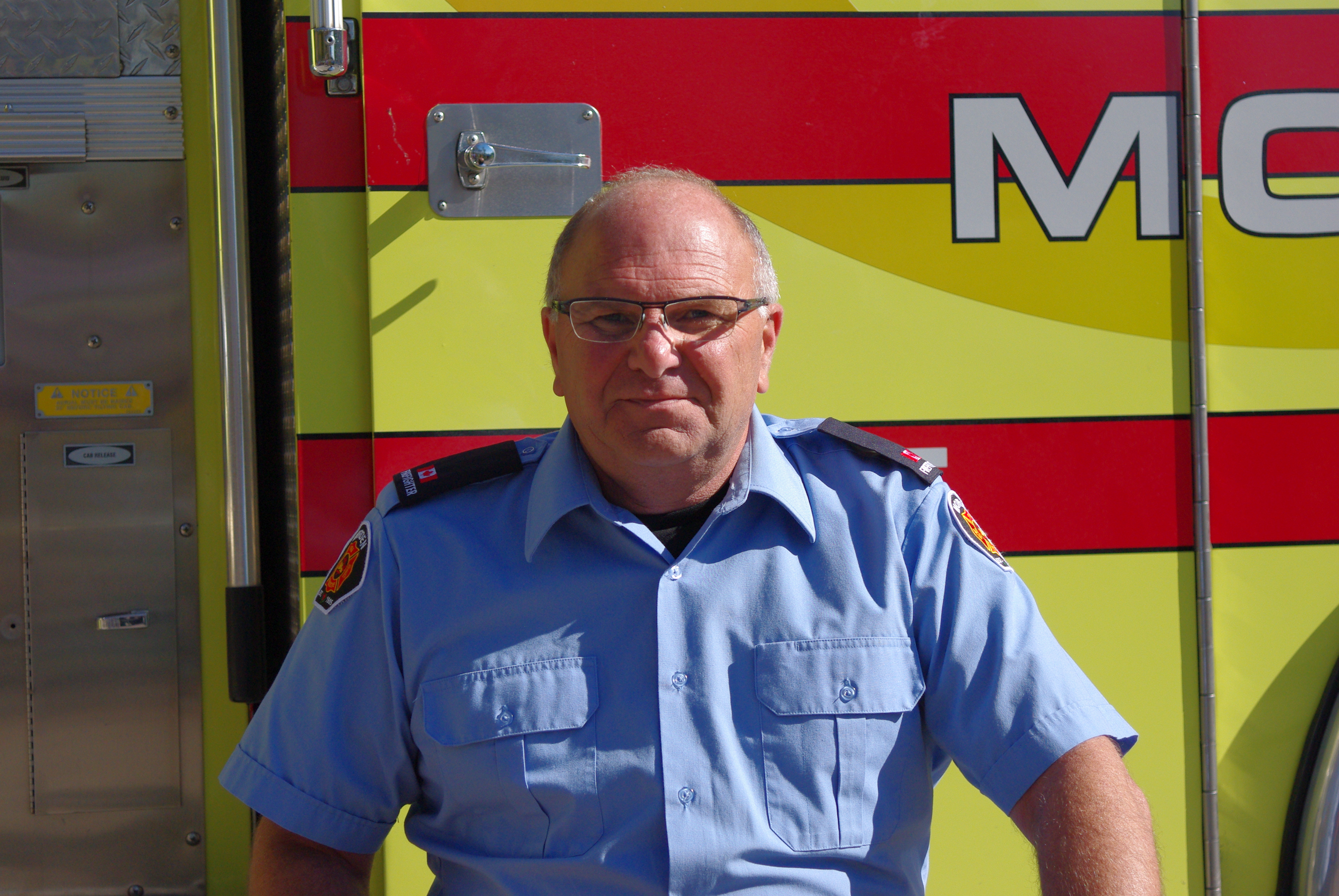 Lorne Enns
Pump Operator #109
Favorite Memory
There are many favorite things, but one that stands out is when Merv backed 141 back from the recreation complex after taking the transmission out of this unit after a firemen's rodeo. I have never seen a guy back a vehicle so fast and I have never seen a guy that mad, just made us all laugh. Also the big Ecusta bale fire where we almost lost our brand new fire truck.
Basic Info
Years Of Service
32
Reason For Joining
To be part of an organization and serve the community.
Employer
Lode King Industries
Training
Pump Operator, Fire Fighter Level 1, Hazardous Materials Awareness, Dangerous Goods – Rolling Stock, Emergency Vehicle Driving Skills, Surface Water Rescue (Seminar) Team Member, Vehicle Extrication Seminar, Emergency Vehicle Operations – Fire, Ground Search & Rescue – Basic, Standard First Aid CPR/AED Level C, Fire Ground Management, Farm Accident Rescue Seminar, Rescue Practices.