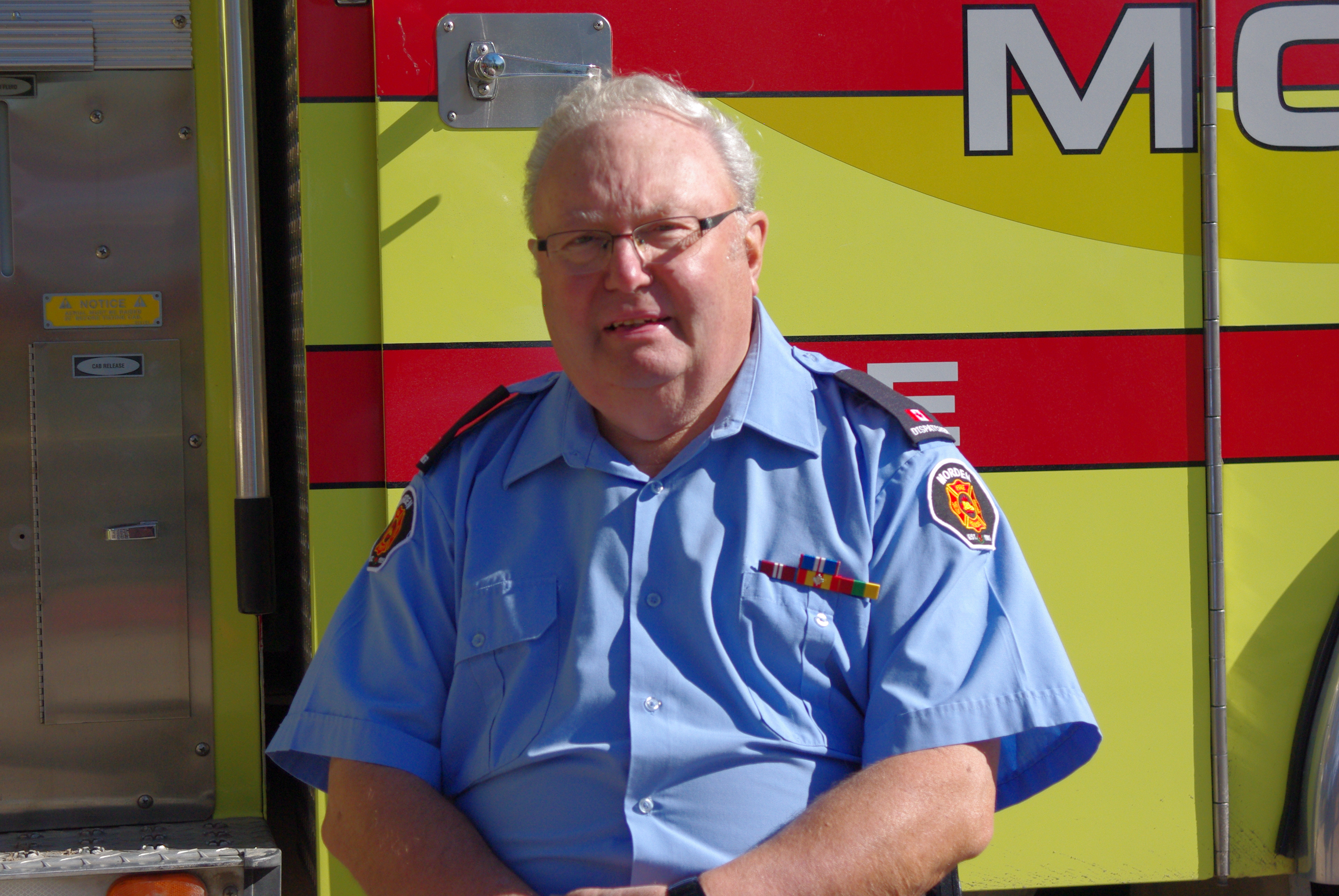 Dennis Macklem
Radio Operator – #21
Favorite Memory
Between May 1984 and March 1986 I started a fire department in Minton, SK (POP 131). We started with a 1955 Ford International Truck and built a firetruck, firehall from there. In Morden I really appreciate remembering the honorary members and their spouses at all social events. Being fire hall Grandpa!
Basic Info
Years Of Service
5 with Killarney, 2 with Minton, SK, 25 with Emerson, 14 with Morden. Total 46.
Reason For Joining
I started with Deloraine Fire Department as a sidekick to my  Dad and then got bit by the bug. After moving to Morden, Chief Andy asked me to join and become radio operator.
Employed By
Retired
Training
Past Fire Chief – Emerson, MB & Minton, SK, Past Ambulance Coordinator – Emerson, MB, Licensed Radio Operator, Certified Emergency Service Instructor, Farm Accident Rescue Seminar, Fire Fighter Level 1, Fire Ground Management, Youth Fire Stop Workshop, Emergency Vehicle Driving Skills – Fire, Hazardous Materials Awareness, Incident Command System 100.