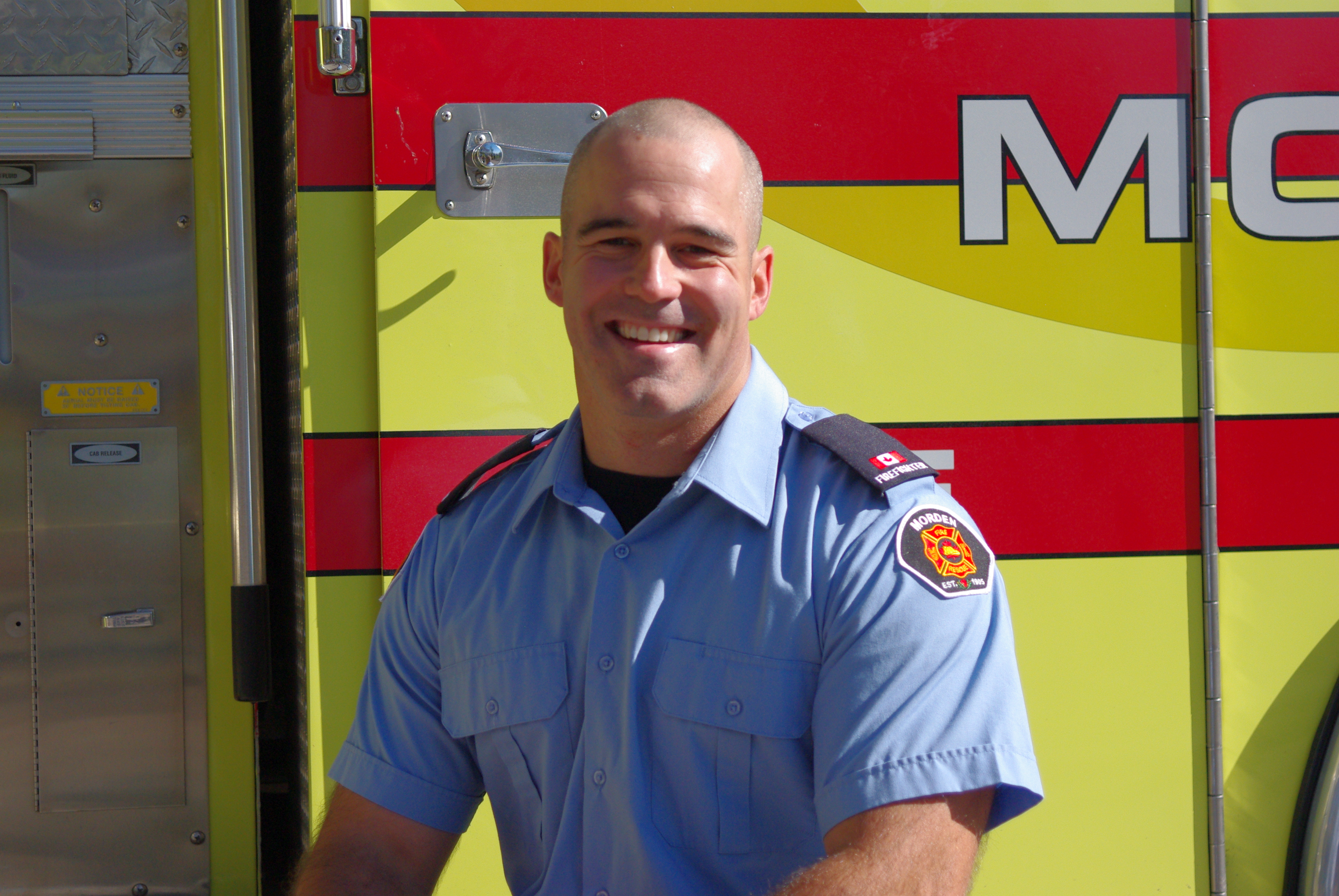 Allan O'Ray
Pump Operator #136
Favorite Memory
Getting on with the Morden Fire Department, then getting accepted into the Manitoba Emergency Services College, and also getting hired on with Winnipeg Fire; those would be my favorite fire memories.
Basic Info
Years Of Service
With Morden – 2
With Saskatoon – 1
With Winnipeg 17 (dual w/ Morden 5)
Total : 20
Reason For Joining
To see if I might be interested in pursuing a career as a full-time fire fighter.
Employer
Winnipeg Fire & Paramedic Service
Training
Hazardous Materials Awareness, Fire Fighting Level I, Emergency Driving Skills – EMS & Fire, Fire Service Hydraulics, Pump Operations, Rescue Practices, Vehicle Extrication, Fire Fighting Level II, Driver Operator, Surface Water Rescue Technician, Emergency Medical Technician, Fire Inspector Level I & II, Fire & Life Safety Educator Level I, Incident Command System 100, Public Fire Paramedic Program, Standard First Aid CPR/AED Level C, Fire Officer I, Emergency Services Instructor.