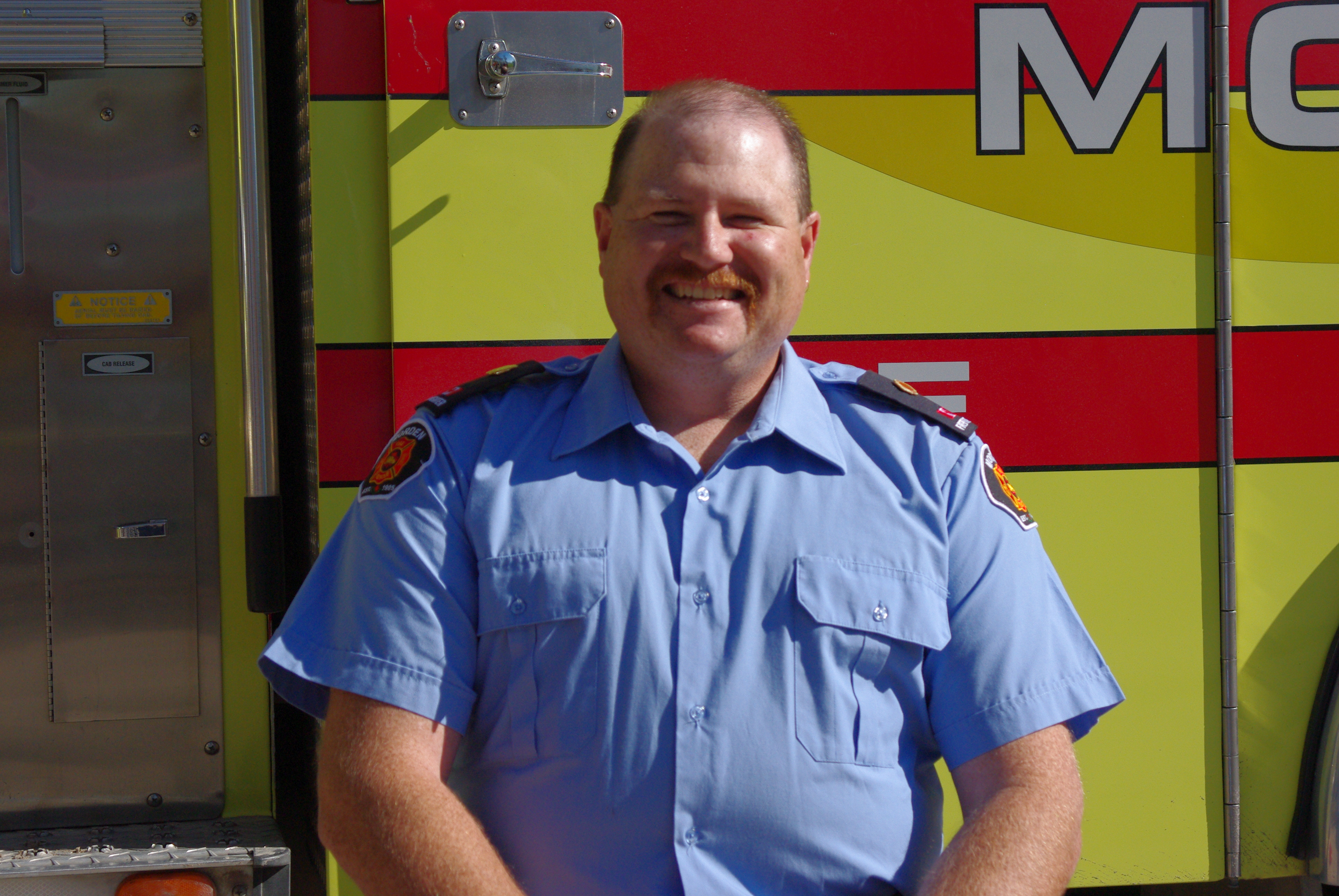 Jeff Giesbrecht
Pump Operator #115
Favorite Memory
Favorite thing would have to be Andy's yearly speeches how after all these years he still gets choked up and the Ecusta bale fire. Never forgot that one.
Basic Info
Years Of Service
18
Reason For Joining
My dad was a firefighter on the Winkler Fire Department and on the Snowflake Fire Department.
Employer
City of Morden
Training
Driver, Fire Fighter Level 1, Pump Operations, Emergency Medical  Responder, Vehicle Exctrication, Emergency Vehicle Operations – Fire, Farm Accident Rescue, Rescue Practices, Hazardous Materials Awareness, Ground Search & Rescue, Standard First Aid CPR/AED Level C, Aircraft Rescue, Incident Command System 100, Wildland Fire Fighting for Structural Fire Fighters.