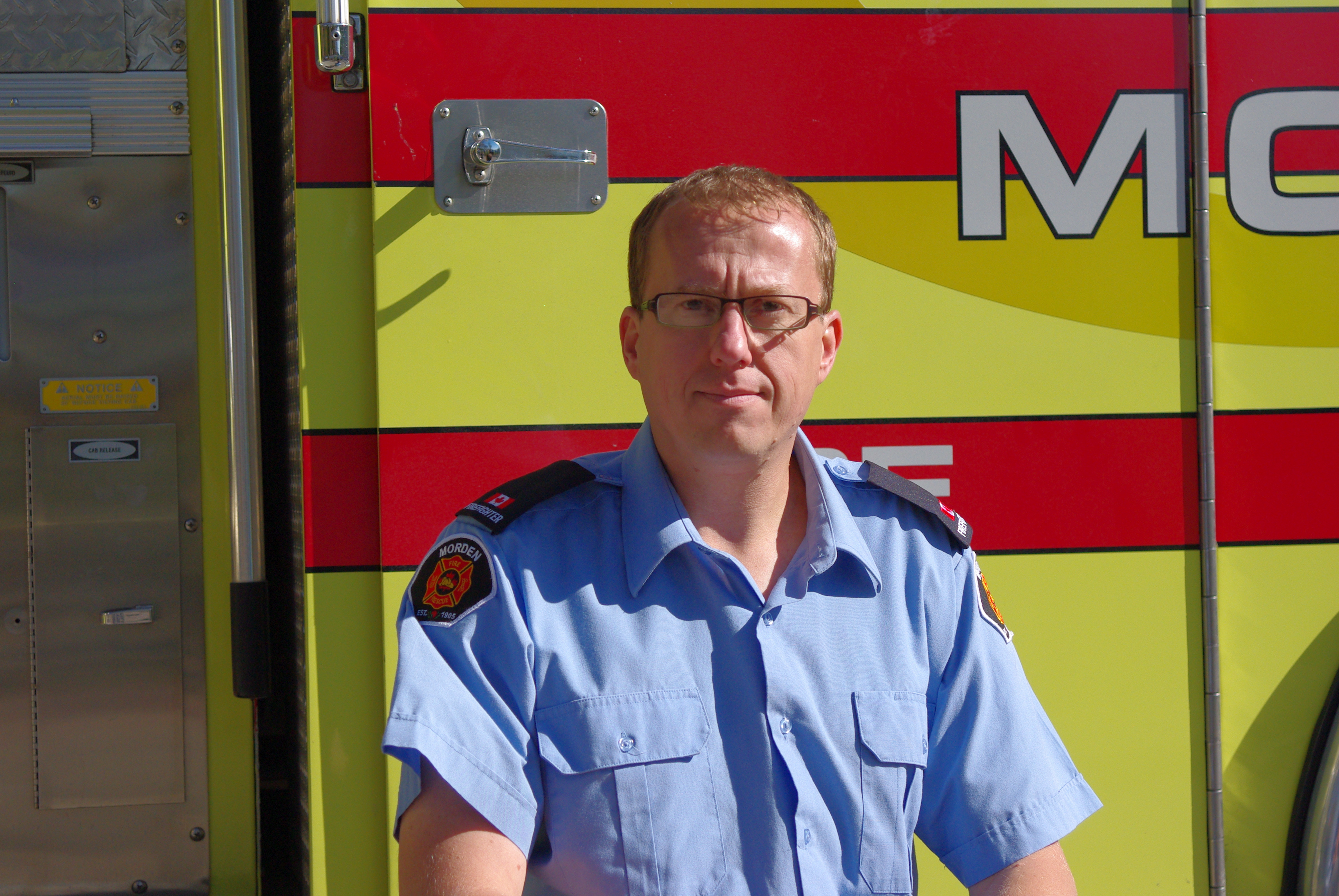 Darrel Klassen
Pump Operator #127
Favorite Memory
I call it craziest memory. A couple years after I joined the department, we had a call at Morden Motor Inn. Fire in the attic. Chief Andy orders me into one of the hotel rooms with a fire extinguisher to start the fire suppression through the exhaust fan cut out in the ceiling. Well, I made the mistake of asking the Chief if I needed to "put my air on". I already had the tank/mask on, I just had not attached the air valve. I get in the room, (without my air on) aim extinguisher through the ceiling and press, wham! All the extinguisher dust comes right back at me,  causing me to fill my mask and my lungs. Hurt like crazy!
Basic Info
Years Of Service
14
Reason For Joining
I joined the department because it looked like a ton of fun.
Employer
Lode King Industries
Training
Driver, Fire Fighter Level 1, Vehicle Extrication, Farm Accident Rescue, Rescue Practices, Emergency Vehicle Operations – Fire, Pump Operations,  Hazardous Materials Awareness, Aircraft Crash & Rescue, Confined Space Rescue, Incident Command System 100, Standard First Aid CPR/AED Level C.